Welcome to Universal Sport Instalaciones.
We provide a wide range of professional services for the supply and installation of surfaces for sports including tennis, basketball, mixed-use and much more. We offer more than 30 years of expertise in coating, designing and constructing new sport facilities, and we only work with the best suppliers as exclusive nationwide agents. All of the surface materials and systems that we work with are certified by the corresponding federation.
We are approved suppliers and installers for the three biggest sports surfacing brands in the world.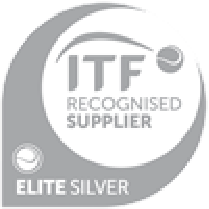 Plexipave, Decoturf and Rebound Ace Sports are the three most installed, most trusted sport surfaces in the world. We are approved suppliers and installers for all three. California Sport Surfaces, the owner of all three brands, is the only manufacturer to receive the prestigious ITF Elite Silver Certification.
We strive to maintain a consistently high-standard professional service for all installations that we undertake, and we stand by the quality and durability of our work and the systems that we install by offering extensive guarantees.
If you need a new tennis court installed, or resurfaced, you have come to the right place. Browse our website to find out more about our company, and the people behind it, as well as to see some of the many sport surfaces we have installed.
If you need a quotation, simply visit the contact page and tell us about what you need. We will respond within 24 hours.